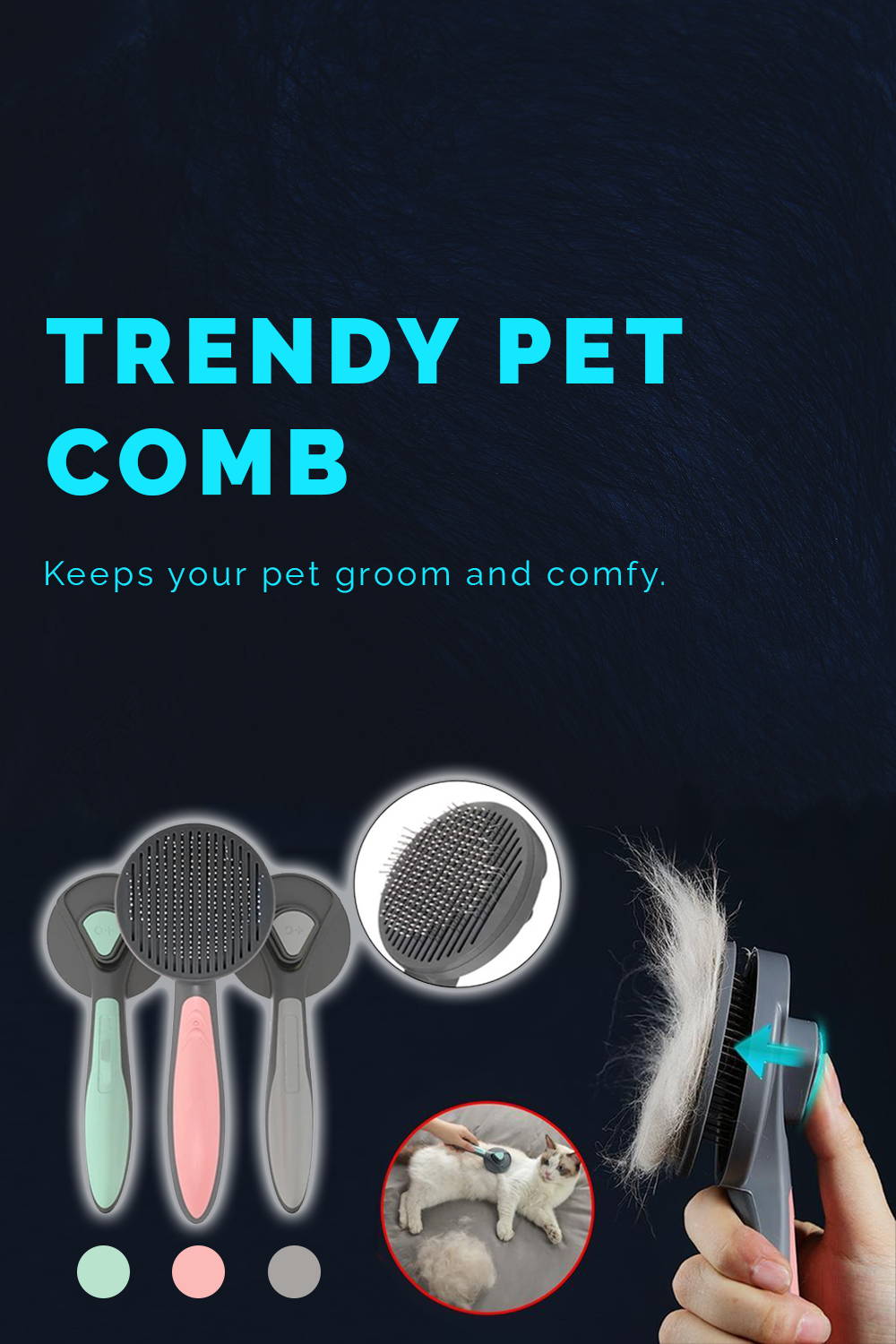 LIMITED TIME - FREE SHIPPING OVER $50
🇺🇸 BASED IN USA 🇺🇸


SAY NO MORE TO EXPENSIVE GROOMING! 🐶🐱💗
Our Trendy Comb for Dogs and Cats works by entangling loose hairs with tiny needles. The de-shedding brushes have stainless steel needles with a 120-degree bend and some elasticity, which will let our pet enjoy our MASSAGE., and the grooming slicker brushes will not hurt our pets but make our pet feel very comfortable by using them.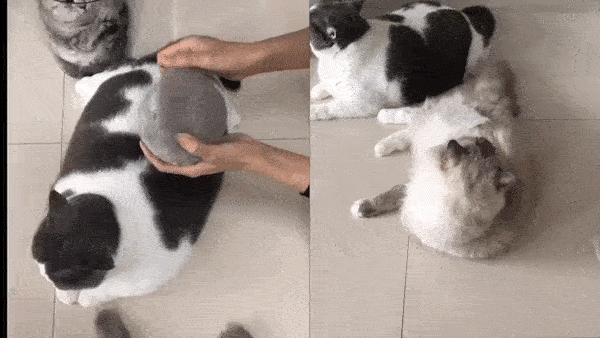 NEWEST TREND FOR GROOMING PETS
Grooming brush only can comb pet hair can also massage your pet's body.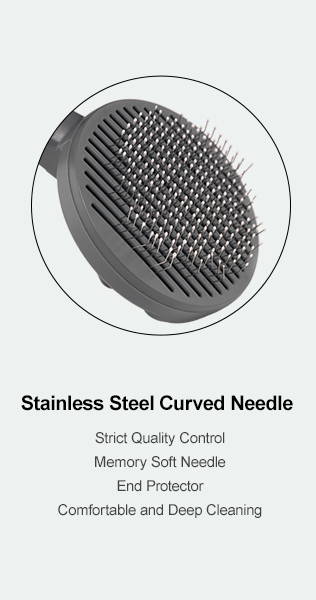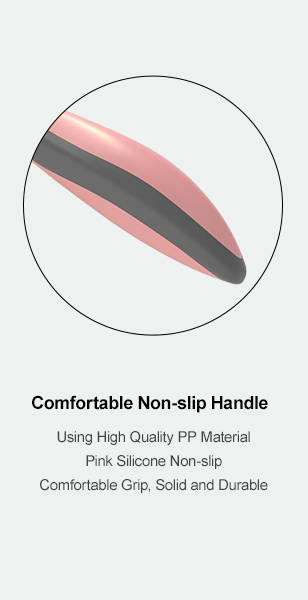 ERGONOMIC BRUSHING DESIGN
With a long needle design, dog brushes can efficiently collect the pet hair and won't get dogs' and cats' hair everywhere. Our soft dog brushes are specially designed with a COMFORT-GRIP and ANTI-SLIP HANDLE, which prevent hand and wrist strain no matter how long you brush your pet!
PROFESSIONAL LOOK CUTTER
Quality combs are equipped with self-cleaning buttons to make your shedding easier and more efficient. The stainless steel trimming blade removes knots safely and comfortably without scratching your puppy's skin. Your pet will enjoy brushing her and it makes your dog or cat's coat shiny and healthy. This not only keeps your pets clean but also provides you with a clean and hygienic home environment.
SUPER EASY TO USE
Self-Cleaning brushes with the push of a Button, clean up residue hair out of the brush after one click. Cat & Dog Hair Brush gently removes loose hair, eliminates tangles, knots, dander, trapped dirt from pet or mat to keep your pet clean and healthy. Great brushes for cats and dogs!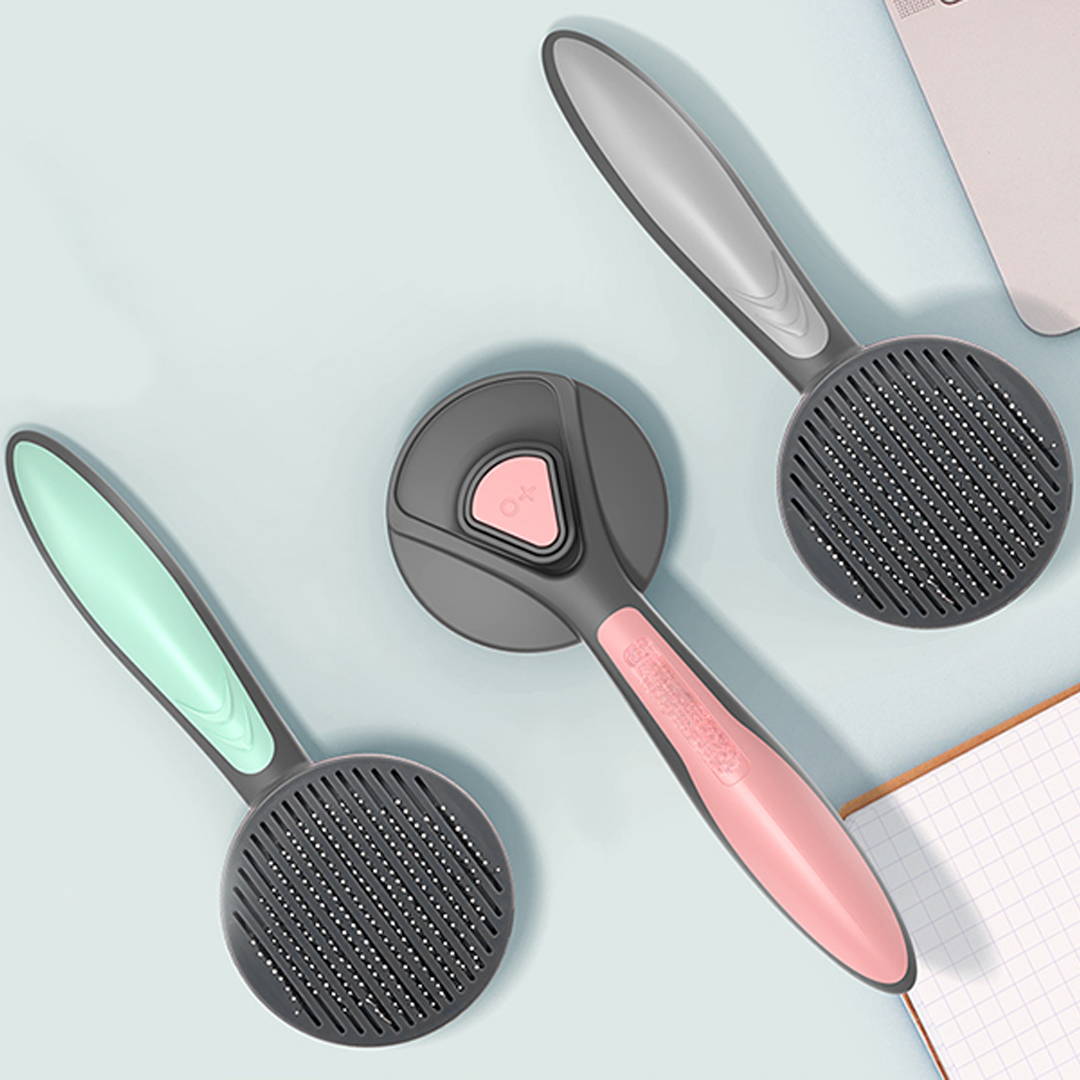 Brush suitable for all kinds of daily dog hair grooming and massage.
Brush Order: starting from the neck, from front to back, from top to bottom in turn, that is, first from the neck to the shoulder, and then followed by back, chest, waist, abdomen, hindquarters, and Brush the head, and finally Limbs and tails, Brushing one side and Brushing the other.
Brush practices: Brushing should be smooth hair direction Brush. Move gently. In Brushing hairy dogs, should be Brushed layer by layer, that is, long hair upside down, the bottom hair brushing.
Push the button and the bristles will retract back into the brush, then gently remove the hair collected by the brush.
ATTENTION: Place your order Today, , and your package will be prepared and shipped ASAP!
We have many orders and our Stock is Limited!